OUR PHILOSOPHY
COMPASS Support Services strives to be:



COMPASS Support Services believes that a multitude of experiences and a boundless passion for facilitating life-long learning are key components to success!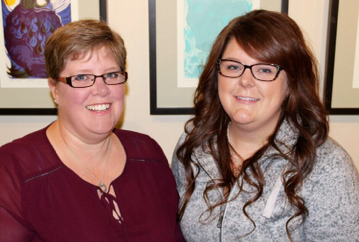 MEET OUR DIRECTORS
Jennifer Ashby and Natasha Chisholm met during their time working as Instructor Therapists (ITs). Quickly they realized that working as a team rather than separately was the right move to make. Together they have over 25 years experience working with children and their families.
Our Clinical Director Natasha Chisholm has a degree in Psychology from Nipissing University coupled with a post-graduate diploma in Behavioural Science Technology. She has been provincially trained and evaluated by Kinark Child and Family Services to deliver intensive behavioural intervention (IBI) to students with Autism Spectrum Disorder.
COMPASS Support Services' Administrative Director Jennifer Ashby attended the University of Western Ontario for a major in Sociology and then received an Honours diploma from Durham College in Law and Security Administration. Most recently, she received a certificate in Community Service Work from Trios College. Jennifer has a proven track record of creating positive change in several facets of the behavioural and local community. As an active leader with the Girl Guides of Canada for over 10 years, working at financial institutions, and previously employed at the Toronto Police Service, she is a knowledgeable resource for all families.
Both of the Directors have been contributing members to many multidisciplinary teams; liaising with school teams, coordinating with psychologists, speech-language pathologists, child and youth workers, and other prominent local agencies to support each of their student's goals.